Need To Sell Your Property Now? It Doesn't Matter The Reason- We Can Make A Cash Offer On Your House And Close Quickly!
Our goal is to help make your life easier and get you out from under the property that's stressing you out… while still paying a fast, fair, and honest price for your house!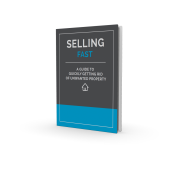 FREE Instant Access Instructions
Enter your info to Get a FAIR ALL CASH offer NOW and get access to our brand new FREE special report, "SELLING FAST: A Guide To Quickly Getting Rid of Unwanted Property."
We are Nationwide Home Buyers!
We help property owners just like you, in all kinds of situations. From divorce, foreclosure, death of a family member, burden some rental property, and all kinds of other situations. We operate out of PA, including Philadelphia and surrounding areas and pay a fair cash price fast! Sometimes those who own property simply have lives that are too busy to take the time to do all of things that typically need to be done to prepare a house to sell on the market… if that describes you, just let us know about the property you'd like to be rid of and sell your house fast for cash.